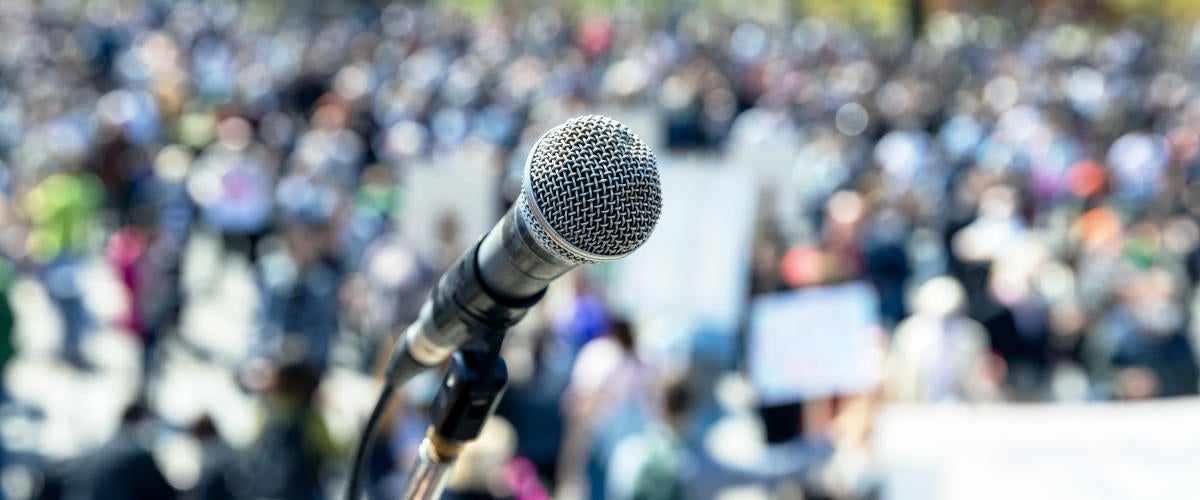 Strikes, and the events leading up to them, can often attract media looking to write stories for the public to understand what's happening in their community. This often makes media the most effective way for a union to engage with the public.
However, some caution should be taken when talking with the media to avoid miscommunication. The best method to ensure media interaction is positive and productive is to prepare before an interaction begins.
Why is this important?
More leverage for negotiation.
Unions succeed when the membership is engaged and loud. The more support CUPE 3912 has from its own membership and the community at large, the stronger our position is when bargaining. Showing Dalhousie we are dedicated and determined gives us power.
Quick answers mean more air time.
Well-prepared answers ensure that reporters and interested parties receive the information they want quickly, which is pivotal when working under a deadline. Being quick with getting answers and facts (data) to them helps build a relationship, which benefits us, and gets more "air time," which benefits them.
Some members might not think they can speak.
Strike preparation can be a precarious position and many members, both new and old, may not think they have the ability or right to speak. That's not the case. We encourage engagement with the media if you're comfortable, and, if not, we have some helpful tips to guide the way.
If you are approached… 
Make sure you ask what media source you're speaking with.
Local community news will often be more sympathetic to unions than large, national media organizations so they are often better to speak to when asked.
"What media outlet are you from?"
"When and where will this be aired/published?"
Understand the viewpoint the reporter is interested in.
Some media organizations focus on particular issues such as economics or the environment, or are targeted towards specific audiences such as LGBTQIA+ or Indigenous communities. Different media organizations are likely to ask different questions. You may not feel comfortable speaking about an issue you are not directly affected by and that's okay.
"What is the focus of your story?"
Avoid being misquoted in the media. 
Sometimes words get taken out of context through no fault of our own. We want to do our best to ensure a consistent and unified message from CUPE 3912 and its membership that cannot be misunderstood or misconstrued.
"Can you clarify the question, I want to make sure my answer is correct."
Remember to speak as an individual.
The public often finds the personal thoughts of union members without any specific title to be the most credible. However, there are some risks when speaking as an individual. The employer may try to use your words to discipline you and saying something that reflects poorly on the union can weaken our bargaining power. It's best to announce that you're speaking as an individual to avoid confusion with official statements and to speak with caution and moderation.
"I can only speak for myself, but…"

Know that you are free to say whatever you wish.
We encourage CUPE 3912 members to portray the local as a unified organization with highly engaged members as this will give the CUPE 3912 Bargaining Committee leverage to get you the best deal possible.
"As a union, we're working to reach a deal that benefits everyone."
Don't know what to say?
Politely decline to comment.
Occasionally, a media organization may be confrontational and ask leading questions. In this case, the best option may be not to engage with them.
"I'm sorry, but I would like to decline to comment on this. Thank you."
Refer to someone else.
You may not feel comfortable speaking directly to the media or that this is outside your scope and would like to refer to someone who does feel comfortable such as the President, Communications Officer, or the Communications Sub-Committee.
"I don't feel prepared to answer this question. [Name] would be happy to answer any questions you have."
Refer to official statements.
CUPE 3912 will often make statements on important topics though public announcements. These are messages that CUPE 3912 leadership thinks are valuable to share.
"Thanks for your question. As per our official statements…"